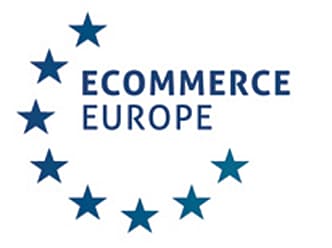 PRESS RELEASE June 22, 2017
The recently approved Technical Specification (CEN/TS17073) for Postal services – Interfaces for cross-border parcels, is ready for publication by all European National Standardization Authorities as of 21 June. Ecommerce Europe is proud to have chaired the work within the European Standardization Committee (CEN) to harmonize postal and supply chain management standards to enable one item label for the delivery of merchandise to end customers.
After achieving consensus throughout the wider postal stakeholders, including courier-, express- and parcel delivery operators in April 2017, yesterday's final publication via CEN is the final first step to really innovate cross-border parcel delivery services in Europe. One of the main causes of difficulties in parcel delivery was closed standards leading to proprietary networks, resulting in unfavorable market conditions for online merchants. That was reflected by various sizes, barcodes, re-labelling procedures, missing traceability of items and related methods to retain senders, by making it very costly to switch or even use more than a few logistics operators.
The consensus on the technical specification has shown, that postal and parcel delivery operators are willing to support a multi-carrier and multi-channel environment, where all might even work closely together to provide the best, most cost-effective and eco-friendly services in the future. "Solid open standards, like the CEN/TS17073 are designed to transform the old analogue parcel into a digital and interconnected one", declared Mr. Walter Trezek, Co-Chair of the e-Logistics Working Group of Ecommerce Europe, who chaired the work and who will also chair the consequential working items within CEN.
For Ecommerce Europe, yesterday's publication of the CEN/TS17073 by CEN is a clear statement that the strategy of the European e-commerce association to actively engage in shaping necessary market fundamentals through side regulation is right. During summer, Ecommerce Europe will engage itself in further activities to actively overcome hurdles linked to cross-border e-Logistics, by chairing the next work item to standardize requirements for electronic advanced data (EAD) in postal operations, in particular compliant to security and customs requirements.
"The success in specifying the requirements for the "Interfaces for cross-border parcels" has shown that the European Digital Single Market initiative has reached a level of maturity, which allows to harmonize technical specifications for EAD, by linking the item 'Identification' to the content of the parcel", states Mr. Trezek, "by doing so, current VAT and customs related hurdles for cross-border e-commerce can be solved".
For more information regarding the work done by Ecommerce Europe on parcel delivery, please read our recently published Manifesto, available here.
END OF PRESS RELEASE
About Ecommerce Europe
Ecommerce Europe is the association representing 25,000+ companies selling goods and/or services online to consumers in Europe. Founded by leading national e-commerce associations, Ecommerce Europe is the voice of the e-commerce sector in Europe. Its mission is to stimulate cross-border e-commerce through lobbying for better or desired policy, tabling the e-commerce sectors' demands on the agenda of those designing the necessary standards and regulations, by offering a European platform bringing the European e-commerce sector and other stakeholders together, and by providing in-depth research data about European markets. Moreover, Ecommerce Europe provides certified online companies across Europe with a European Trustmark label, with the aim of increasing consumers' trust in cross-border purchases.
Website: www.ecommerce-europe.eu
Trustmark: www.ecommercetrustmark.eu
National associations that are members of Ecommerce Europe
Contact
Ecommerce Europe AISBL
Rue de Trèves 59-61, B-1040 Brussels, Belgium
Website: www.ecommerce-europe.eu
Trustmark: www.ecommercetrustmark.eu
Twitter: @Ecommerce_EU 
Press contact Ecommerce Europe
Marlene ten Ham
Secretary General
Tel.: +32 2 502 31 34
Email: marlenetenham@ecommerce-europe.eu